Skill Camp for Teachers – Edition 5
As part of Govt. of India's  Skill India initiative, Technoplanet has been contributing in a big way with its flagship program Skill camp for Teachers by providing training to school teachers in the latest technologies (ROBOTICS). And It's our honor and privilege to invite your school for the program on  20th July 2019  at Manav Rachna International School – MOHALI.
Skill Camp is an introductory program with a series of hands-on project-based modules aptly framed together so as to deliver maximum STEAM (Science, Technology, Engineering, Arts and Math) experience in the least time possible. Under these modules, Teachers work with the latest technologies like 3D printing, Drones, Internet of Things, and Robotics. While intriguing teachers, skill camp also provides an environment for teachers to apply the design mindset and computational thinking.
Technoplanet has been successfully delivering regular classroom programs in various schools since 2015 with a total of 15000 enrolled students.
With an objective to boost the impact, we started off with Skill Camp in 2017. After the successful completion of all the previous 4 editions. we are coming up with the  Fifth Edition of "Skill Camp for Teachers" at NO FEE as a part of our promotional initiatives.
It is going to take place at –
VENUE       –  Manav Rachna International School – MOHALI                           
Address.: Sector – 82 Alpha, IT City, Mohali, Punjab. 
DATE   –    20th JULY 2019. (MOHALI)    
TIMING'S    –  9:30 A.M to 2:30 P.M
TOPIC        –   ROBOTICS

Teachers attending the camp will be given participation certificates.
BENEFITS OF  SKILL CAMP –
– As for Teachers, they become much more collaborative, flexible & comfortable with technology and enthusiastic about teaching it.
– Robotics can teach students how to communicate across different technology platforms.
– Helps in creating Inventors.
– Improves student participation & creates a rewarding learning environment for all.
– Encourages creative and critical thinking.
– Helpful to turns Subjects into Careers.
– It shows students a different way to value the arts.
 We request you to nominate 2 teachers only  from SCIENCE, MATH AND COMPUTER background from your school to attend the session and uncover the benefits of our program.
Be a part of the camp and learn future technologies by performing simple activities.
Also, get the information related to the ATL processing system. Get the detailed information about how to move further with the process, in order to get the grant from the Government.
For any query, please contact Ms. Pooja (9318490090), Mail id – pooja.sihag@technoplanetlab.com
Reference Links:
Brochure: https://technoplanetlab.com/brochure/
Youtube: https://www.youtube.com/user/technoplanetlabs
Facebook: https://www.facebook.com/technoplanetlab
Have a look at 4th Edition of "skill camp for teachers" –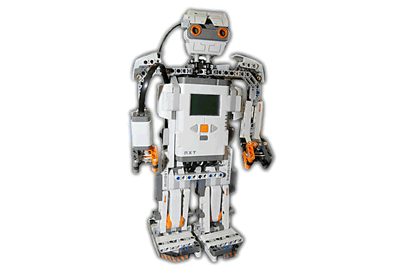 Robotics "is a body of teaching and learning practice based on LEGO Robotics kits, popular sets of materials that enable individuals without formal training in engineering and computer programming to design, build, and program small-scale robots."